Biography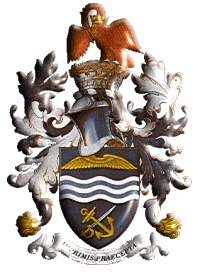 Squadron Leader Neil Benson RAF (Ret)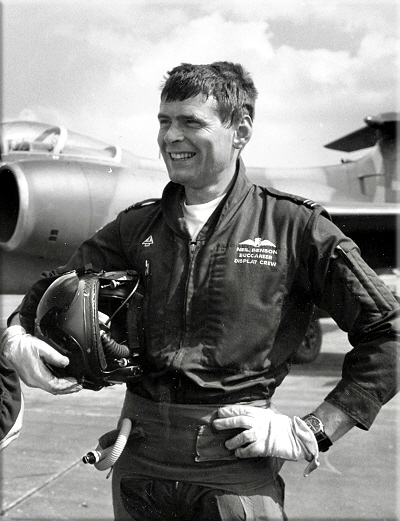 Neil learned to fly with Universities of Glasgow and Strathclyde Air Squadron in 1980, and after graduating joined the RAF in 1984. He completed BFT at RAF Cranwell, winning the RM Groves Memorial Prize for best student, before gaining his wings at RAF Valley in 1986 where he was also awarded the Flying Prize and Aerobatics Prize.

Neil was then 'creamed-off' and after completing the Jet Provost CFS course at RAF Scampton he was posted back to RAF Cranwell as a QFI. Having achieved his A2, Neil completed TWU at RAF Brawdy, taking the Weapons Prize, and was posted to the Buccaneer at RAF Lossiemouth. Following conversion training on 237 OCU he was posted to 208 Sqn where he completed an extended tour, including a season as Buccaneer Display Pilot. He also holds the somewhat dubious distinction of being the last fully-qualified Hunter pilot in the RAF (excluding ETPS).

Following the demise of the Buccaneer force in 1994 Neil was posted to RAF Valley, where after gaining a Hawk A2 CtoI and taking the Aerobatics Prize on his CFS course, he was posted to 74(F) Sqn as a QFI and Tactics Instructor. Completion of the QWI course was followed by promotion to Sqn Ldr and a posting to 19(F) Sqn as OC, where he oversaw all Hawk QFI, TI and QWI instructor training under the mantle of CFS.

Neil finished his RAF career as Sqn Ldr Ops at RAF Valley at the end of 1999 and commenced a second career in civil aviation. After a short period of single-pilot light twin charter flying he flew the Boeing B757 and B767 for Air 2000 before flying the same types with Scottish airline Flyglobespan where he became a training captain and eventually Chief Pilot.

With the sudden demise of Flyglobespan in 2009 Neil moved to Doha where he flew the Boeing 777 for Qatar Airways. He returned to the UK in 2012 for a role at the UK CAA but took the opportunity to join Boeing in 2014, completing several years as CFI and teaching and examining on Boeing 737, 777 and 787 before becoming Head of Training in 2019. Neil retired at the end of March 2022 and lives in Brampton, Cumbria with his wife Vicki where he looks forward to enjoying photography, playing music, riding his motorbike and walking in the countryside. He has 2 children, 3 grandchildren and 2 adult step-sons.