Biography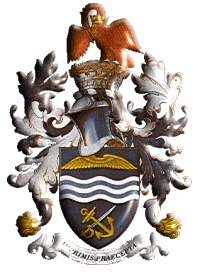 WING COMMANDER MIKE BROOKE AFC RAF(Ret)
Mike Brooke joined the RAF in 1962 at the age of 17 and trained as a pilot. After serving on a low-level, strike/attack squadron, he became a QFI, instructing on the Chipmunk at the Universities of Glasgow and Strathclyde Air Squadron (UGSAS) and subsequently on the CFS Waterfront. In 1975 he attended ETPS and went on to became an experimental test pilot at the Royal Aircraft Establishment (RAE) Farnborough. After 3 years he was promoted to Squadron Leader and was appointed as the CO of the Radar Research Squadron at RAE Bedford. It was there that he first became a helicopter pilot. In 1981 he returned to ETPS as a Fixed Wing Tutor.

In 1984 the RAF discovered that Mike had spent 22 years on flying jobs, so they sent him to the RAF Advanced Staff College to learn to read and write. After a year there he spent a brief time at HQ RAF Strike Command before being promoted to Wing Commander and taking command of flying at RAE Farnborough.

Continuing the tradition of only doing flying tours, in 1989 he returned for the third time to Boscombe Down as Wing Commander Flying. Mike retired from full-time service in 1994. Having spent 8 years as a test flying consultant, during which time he was a test pilot with Slingsby Aircraft, Cranfield University and the International Test Pilots' School, In 2002 Mike rejoined the RAF, as a full-time reservist Flight Lieutenant, commanding one of the RAF's Air Experience Flights, at (guess where?) Boscombe Down! He has flown around 7500 flying hours (mostly one at a time!) on 140 types of aircraft of all classes except seaplanes. He was awarded the Air Force Cross in 1984.

In recent times Mike has spent 18 years living overseas, first in Texas and then France, but has now returned to the UK and lives on the Isle of Wight. He is married to Linda and they have four children and seven grandchildren. Mike has now had four autobiographical books published.