Biography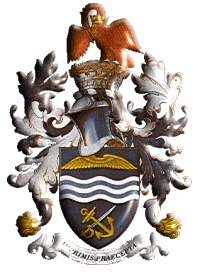 COMMANDANT CENTRAL FLYING SCHOOL

GROUP CAPTAIN ANTHONY (TONY) FRANKLIN
Since joining the RAF in 1990, Group Captain Tony Franklin has achieved over 3500 flying hours and a diverse blend of operating and operational experience across a variety of types and roles, including service at the operational and tactical levels of command. Gp Capt Franklin took Command of the Central Flying School in Jun 18.

His operational flying experience includes C130 on LXX Sqn at RAF Lyneham, the Jaguar on 54(F) Sqn at RAF Coltishall and the Tornado GR4 as a Flight Commander and the XO on IX(B) Sqn at RAF Marham. His instructional flying experience covers gaining an A2 on the Tucano at RAF Linton-on-Ouse and the Jaguar as both a Sqn QFI on 54(F) Sqn and as an OCU instructor on 16(R) Sqn. As OC Ops Wg at RAF Valley he was responsible for the operational support to 4 FTS, 22 Sqn SAA, DHFS SARTU and Anglesey Airport. This included acting as COS 4FTS, Senior Operator to the Delivery Duty Holder for Hawk T1 and T2, Aerodrome Operator for RAF Valley and Mona and for planning transition elements for UK MFTS.

A graduate of the Canadian Forces' Joint Command and Staff Programme, including French language training, he has served staff tours in PJHQ J3 as an S02 on the Middle East Ops Team during Op TELIC and later as S01 Air attached to the Afghanistan team during Op HERRICK and covering Op ELLAMY. More recently he represented HQ AIRCOM in a NATO Air-Land Integration role within the Allied Rapid Reaction Corps (HQ ARRC). His operational deployments include Op RESINATE (NORTH), Op TELIC (flying and within HQ MND(SE)), Op HERRICK (within the USMC HQ in RC(SW)), Op KIPION as Commander of 906 EAW at Al Minhad Airbase in the UAE and Op SHADER as Commander of 903 EAW at RAF Akrotiri, Cyprus.

Married with 3 children, his interests (when permitted) include most sports; qualified at RFU Level 1 he coaches a team at his local rugby club.