Biography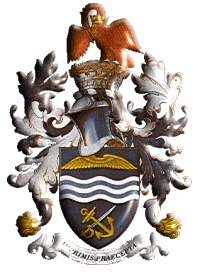 COMMANDANT CENTRAL FLYING SCHOOL

GROUP CAPTAIN MARTIN HIGGINS OBE MSc BEng
Group Captain Martin Higgins joined the RAF in 1993 and entered pilot training at RAF Valley in July 1996. Selected to be a 'Creamie' Qualified Flying Instructor on No. 208(R) Squadron until November 1999, he then moved to RAF Leuchars for his first fast-jet tour on No. 43(F) Sqn, where he flew the Tornado FMk3. Martin conducted operations in Iraq in 2002 and 2003 as well as major flying exercises in North America and Europe. Martin was then selected to join the Royal Air Force Aerobatic Team, the Red Arrows, where he served for 3 years as a team pilot.

After promotion to Squadron Leader in 2005 and two international tours with the Team, he returned to RAF Leuchars in 2008 to complete a 2-year Flight Commander tour on No. 111(F) Squadron. During his flight commander tour, he was privileged to take command of No. 1435 Flight at Mount Pleasant Airfield, Falkland Islands.

In 2010, he conducted his first staff tour at Air Command as SO2 Joint Combat Aircraft where he was part of a team that developed the nascent Lightning II capability. Returning to the Red Arrows in 2011-2012 as Red 5, he was lucky enough to be part of the Team's involvement to celebrate the London Olympics and Her Majesty's Diamond Jubilee.

Promoted to Wing Commander in 2013, Martin then returned to Air Command in Capability Delivery where he managed the Defence Operational Training Capability (Air) and High G Centrifuge programmes. In 2014, his luck continued when he was selected to become Officer Commanding RAFAT at RAF Scampton until 2017. During this command tour he delivered the Team's first overseas tour to China.

After successfully completing the Advanced Command and Staff Course at the Defence College Shrivenham, and promotion to Group Captain in late 2018, Martin returned to Air Command to become Deputy Assistant Chief of Staff Capability Development. Having been a Qualified Flying Instructor since 1997, Martin was delighted to be selected for his current role as Commandant Central Flying School.

Martin is the Deputy Chairman of the RAF Athletics Association and tries to remain competitive in road races. Other interests include road cycling and trail running, as well as reading books about philosophy and anything by George Orwell.