Biography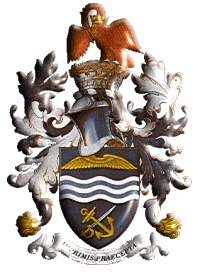 COMMANDANT CENTRAL FLYING SCHOOL

GROUP CAPTAIN MIKE JORDAN MA BSc (Hons) cfs FRAeS RAF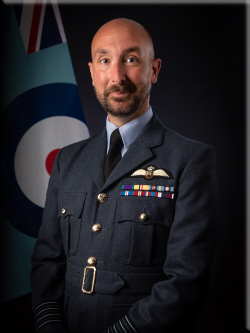 Mike is a flying instructor and test pilot, who has served in a variety of appointments across operational, training, acquisitions/capability and regulatory specialisations.

Following a Geography degree at Southampton University and Elementary Flying Training with Southampton University Air Squadron, Mike entered Initial Officer Training at RAFC Cranwell in 1998 and subsequently moved into pilot training at RAF Shawbury. His first tour saw him operate in the Search and Rescue role on the Sea King Mk3 of 202 Sqn before posting to the Support Helicopter force, in the formative days of the Merlin Mk3 at RAF Benson, from where he deployed a number of times on Op TELIC. He was lucky to instruct ab-initio pilots on the Squirrel helicopter within the Defence Helicopter Flying School and following Qualified Helicopter Instructor (QHI) training in 2007, before a return to the Merlin force saw him responsible for the training and standardisation of all front-line RAF Merlin aircrew and several more deployments on Ops TELIC and HERRICK. Promoted Squadron Leader in 2010 and as a Central Flying School (CFS) A2 categorised QHI, he assumed the appointment of Officer Commanding CFS (Helicopter) Squadron, with responsibility for training UK tri-Service and foreign military helicopter instructors.

In 2013, Mike completed the Empire Test Pilot School course at MoD Boscombe Down and began working as an experimental test pilot on the Rotary Wing Test and Evaluation Squadron, with primary responsibility for introduction to service and operations, of the new Puma 2 helicopter. A staff role as Chief of Staff (CoS) Air Warfare Centre Flying Division subsequently ambushed him at Boscombe Down, after which he was selected as Personal Staff Officer to the 2* CoS Operations at HQ Air Command. Promotion to Wing Commander and a move to the Military Aviation Authority (MAA) followed in 2016, where, as Head of the Contractor Flying Approved Organisation Scheme, he had responsibility for assurance and regulation of civilian flying organisations working with, or for, UK Defence. He left the MAA having led an organisational change program that introduced Risk Based Assurance throughout the MAA and returned to RAF Shawbury in June 2018 as Officer Commanding Operations Wing. Working with the new Military Flying Training System and No. 1 Flying Training School as Senior Operator (DDH), he held responsibilities for Juno and Jupiter aircraft, and as Aerodrome Operator. On completion of this tour, Mike attended Advanced Command and Staff Course 24 at the Defence Academy, before deployment on Op SHADER as an operational commander of a specialist Unit, providing aviation support to ground operations.

As (the extremely proud) Commandant of the CFS, he is responsible for the delivery of flying instruction to all new UK tri-Service military flying instructors, the standardisation of flying instructors operating within the CFS categorisation scheme (both in the UK and abroad) and for the development of flying instruction both in contemporary and future environments. Additionally, as the Senior Operator(ODH) for 22 Gp, Mike is responsible for advising the Air Officer Commanding on all aviation safety risk within the flying training environment.

Mike is married to Jo and has a 12 year old son, George; his family are his passion. When he finds spare time, his hobbies include triathlon, skiing and walking.