Biography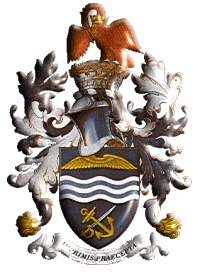 CFSA President

Air Vice-Marshal Gavin Mackay, CB, OBE, AFC, FRAeS Born and brought up in the north of Scotland, Air Vice-Marshal Gavin Mackay enjoyed a brief flirtation with the Royal Navy at BRNC Dartmouth before studying Civil Engineering at Glasgow University. He was commissioned into the Royal Air Force during his final year, and passed out from Cranwell in 1971. Creamed off from advanced flying training, he instructed on the Jet Provost before converting to the Hunter and subsequently the Harrier, serving in the fighter ground attack and reconnaissance roles in Germany, Belize and the UK. Returning from the Falklands after the war, and having been awarded the AFC, he attended Royal Naval Staff College before joining the Central Tactics and Trials Organization as the Harrier specialist. He subsequently commanded the Central Flying Schoolís Examining Wing, leading advisory teams world-wide, and flying, instructing and examining on numerous types of aircraft; from micro-lights to MiGs. He was awarded the OBE following this tour.

From 1987 to 1990, he served in the Ministry of Defence (MOD) in Defence Concepts Studies and Operational Requirements, before commanding RAF Gutersloh and the RAF Germany Harrier Force from 1991 to 1993, during which time he also became limited combat ready on the Puma helicopter. Following a further short tour in the MOD as Deputy Director Air Offensive, he attended the Royal College of Defence Studies in 1994. He then moved back to Germany in a NATO appointment as ACOS Operations, HQ Allied Air Forces Central Europe, before returning to the Central Flying School as Commandant, once again accompanying CFS teams and the Red Arrows on tours abroad. From early 1999, he formed and led the Joint Force 2000 Implementation Team, bringing together the RN and RAF Harrier Forces, and subsequently commanded the Joint Harrier Force as part of No 3 (Maritime) Gp. He was Air Officer Commanding and Commandant of the Royal Air Force College for 2 years from July 2000, and was appointed a Companion of the Bath in 2002.

He became Senior Military Adviser in the MODís Defence Export Services Organisation (DESO) in September 2002, leading a team from all 3 Services, providing operational and technical advice world-wide on British military equipment and services in support of UK Industry. With the transfer of DESOís functions to UKTI on 1 April 2008, he did the same job in the UKTI Defence and Security Organisation, before retiring at the end of the year. In February 2009 he returned to his roots as an FTRS flying instructor on the Grob Tutor at RAF Cranwell, before finally [and very reluctantly] hanging up his flying boots on becoming 65 in 2012.

He is Honorary Air Commodore of 2503 (County of Lincoln) Squadron, Royal Auxiliary Air Force Regiment, based at RAF Waddington.