Biography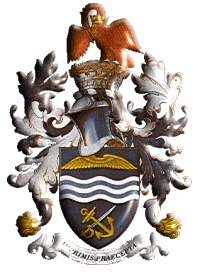 COMMANDANT CENTRAL FLYING SCHOOL

GROUP CAPTAIN FIN MONAHAN OBE DFC MA MSc RAF Group Captain Monahan joined the Royal Air Force as a cadet pilot at East Lowlands Universities Air Squadron in Edinburgh whilst studying for a degree in French and Business Studies at the University of Stirling. He was commissioned in 1992 at the Royal Air Force College Cranwell and completed flying training on the Tucano and Hawk aircraft. In 1993 he attended the University of Nottingham to study for a Masters in International Relations.

In 1996 he was posted to the Harrier Operational Conversion Unit before joining IV (Army Co-operation) Squadron at Royal Air Force Laarbruch in Germany. During his first operational tour he flew on operations over Bosnia and Kosovo.

In 2000 he was posted to Royal Air Force Valley, North Wales, to become a Qualified Flying Instructor on the Hawk aircraft. He was then posted to Royal New Zealand Air Force Ohakea as an exchange officer where he flew the A4K Skyhawk aircraft and held the positions of Training Officer and Executive Officer on 75 Squadron RNZAF.

In 2003 he returned to the United Kingdom and refreshed on the Harrier aircraft in order to take up a post as an instructor at the Tactical Leadership Programme in Florennes, Belgium. In that post he was the Deputy Air-to-Ground Shop Leader and specialised in Close Air Support, Combat Survival and Rescue and Tactical Support to Maritime Operations whilst also flying Harriers on 1 (Fighter) Squadron. He was permanently posted to 1(Fighter) Squadron in 2005 as Executive Officer. He completed tours of Afghanistan in 2005, 2006 and 2007 flying from Kandahar airfield in support of coalition forces and was awarded the DFC for an action in 2006.

In 2007 he took command of Cambridge University Air Squadron, training university cadets on the Grob Tutor aircraft. On promotion to wing commander he was posted as Chief of Staff, Joint Air Maritime Organisation at Air Command. From 2009 until 2011 he completed his Advanced Command and Staff Course and gained a Master of Science in Defence Studies at the Defence Services Staff College, Wellington, India. In 2011 he took command of Operations Wing RAF Leeming as well as Chief of Staff 135 Expeditionary Air Wing. In that position he deployed on Op NEWCOMBE in 2013 and was appointed to the Order of the British Empire. Promoted Group Captain at the Directorate of Defence Studies, he was the PJHQ Liaison Officer at the 4Star US European Command Headquarters from 2014 to 2015.

Gp Capt Monahan took command of the Central Flying School on 17 June 2016.

Married to Jane and with three children, he enjoys skiing, mountaineering, sailing, diving, fly fishing and is researching for a PhD in military and organisational culture.