CENTRAL FLYING SCHOOL ASSOCIATION NEWSLETTER 2018
MEMBERSHIP NEWS
Following the enactment of the new General Data Protection Regulations on 25 May this year, all CFSA Members were asked to approve the holding of their contact details for the purposes of informing them about the activities and governance of the Association. We also formulated a Privacy Policy, in line with the GDPR guidelines; this is posted on the website. All this followed a difficult process of examination of the legislation trying to establish clearly whether the CFSA fell under the DGPR; in the end it was decided that it would be better to be safe than sorry, as failure to follow the DGPR can invoke huge fines. The response was very positive and the membership with whom we have positive contact now stands at 155; that is 24 more than this time last year.
'Last Flights'
We have learnt of the deaths of only one member: Air Chief Marshal Sir Peter Squire GCB DFC AFC. If members know of any others since last September, perhaps they would kindly let the Hon Sec know (mclabrooke@aol.com).
RAFC CRANWELL FAMILIES DAY - THURSDAY 30 AUGUST 2018
CFSA was kindly invited by the Commandant CFS to attend the RAFC Cranwell Families Day on Thursday 30 August. This included displays by the Red Arrows, Typhoon, BBMF Dakota and Spitfire, Tutor and the RAF Falcons. Over 30 CFSA members attended and enjoyed the event in glorious weather: nineteen members enjoyed lunch in YHOM.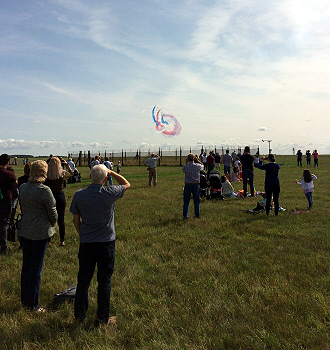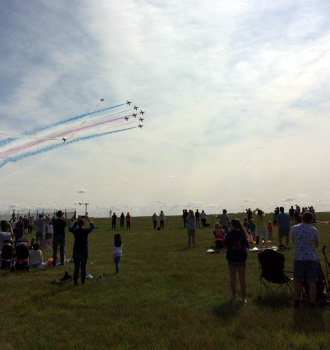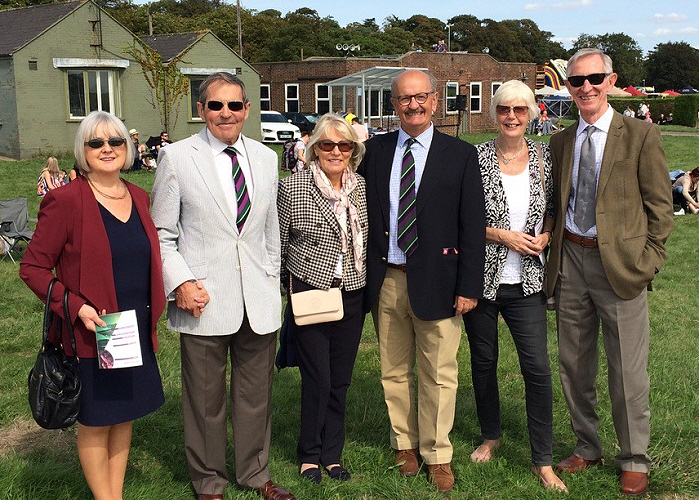 PREVIOUS CFSA REUNION – 19 OCTOBER 2017

The 2017 Reunion and AGM took place in York House Officers Mess, RAF College Cranwell on 19 Oct 17. The minutes of the AGM, together with a Statement of Accounts, are published on the CFSA Website: www.centralflyingschool.org.uk.

CFSA AGM AND REUNION – THURSDAY 18 OCTOBER 2018

The 2018 AGM and Reunion/CFS Graduation Dinner will be held in the York House Officers Mess (YHOM) on 18 October 2018. Please note: the event will start at 1830 hrs. The Graduation Dinner is a Ladies' Guest Night so CFSA members may bring a guest. Dress will be Mess Kit for serving officers, or Black Tie with miniatures for retired officers. Please note that this year the menu will be 3 courses and not 4. You will have the option of either dessert or cheese and biscuits; please note your choice on the proforma at Appendix 2.

Timetable for the day:

12:00 – 14:00. Arrive. Lunch for those who wish (Pay in cash) in YHOM.

14:00 – 15.00 AGM in YHOM Anteroom.

15:00 – 16:30 Visit to be arranged at Cranwell; details will follow.

17:00 Bar facilities open in YHOM.

18:20. CFSA Photograph.

18:30 Pre-Dinner Drinks will commence. The dinner will follow, with CFSA members joining the graduating QFI students and CFS staff to celebrate the Association Reunion and the completion of the CFS courses.

Accommodation. A bid has been submitted for on-base accommodation, and you are invited to express your preference for this. It remains distinctly possible that any on-base accommodation may not be available and if it is it may not be notified until a late stage. Anyone opting for on-base accommodation will be informed of its availability on a 'first-come-first-served' basis. It is highly recommended that you should aim to make parallel private arrangements. Some details of local off-base accommodation are at Appendix 2. Should there be sufficient demand, CFSA will provide a free bus for one return journey during the evening from/to Byards Leap Lodge, Oxenford Farm and the Sleaford Travelodge. Times will be confirmed at the AGM.

Payment. In line with previous arrangements, we require payment in advance to attend the Reunion. This year we have again held the cost to £35 per person. As agreed at the last AGM, the Reunion fund will provide a buffer for any additional or unexpected costs; however; it will also benefit from any overpayments. We would much prefer payment by direct electronic transfer to 'The CFS Association'; Sort Code 40-28-20; Account No 03805468. If you are unable to pay by this method then payment may be made by cheque to the address shown on the Application Proforma at App 1.

Cancellation Charges. Sadly, cancellations will attract a fee to cover losses to the CFSA Fund. For 2018, they will be as follows:

10 – 2 days prior to the event: £15.00 - £30 (Depending on Contractor's cancellation charges)

Less than 2 days prior to the event: Full cost.

As employment of Crown Servants on "non-core" activities is no longer permitted, the staff at HQ CFS can no longer undertake all aspects of the organisation of the Reunion; so please do not contact Judith Cross at HQ CFS directly with any requests.

If you wish to attend, please return the attached form (Appendix 1) which was emailed to you as soon as possible and no later than 27 September, preferably by email to mclabrooke@aol.com. Later applications will be treated sympathetically, and we shall do our best to fit you in, within the limits of what is possible. For those who are attending, we shall acknowledge your application by email. Please check in (with photo ID) at the guardroom from 1145 hrs, where a pass will be waiting.

Yours Aye,

Gavin Mackay
President
CFS Association